Axios is a reliable aggregator, and this is their 1st Big topic of the day, and condenses into one blast all of the essentials on Michael Cohen:
PRESENTED BY JPMORGAN CHASE & CO.

 
Axios AM
By Mike Allen

 

·

Apr 17, 2018
Good Tuesday morning ... CNBC's "Squawk on the Street" is live from the U.S Capitol, with a parade of lawmakers and Cabinet members all morning. Catch me at 6:10 a.m. ET.
1 big thing: Trump's make-it-go-away guy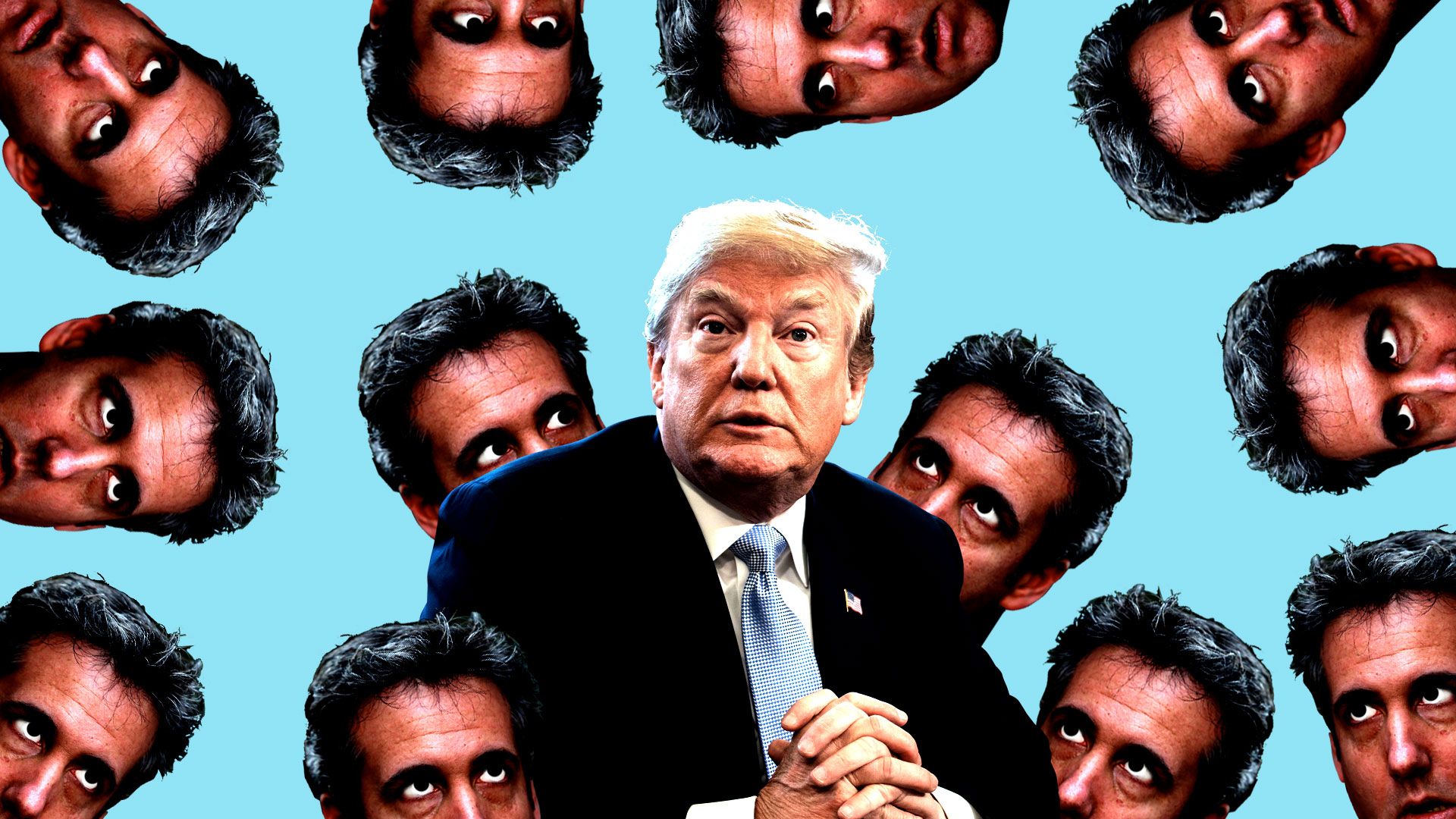 Illustration: Lazaro Gamio/Axios
Michael Cohen has spent his career making Donald Trump's problems disappear. Now he's the problem Trump can't possibly make vanish. 
Cohen,

 

unlike Ivanka or the other kids, is the only person on earth intertwined in Trump's professional, political, personal, legal and family life — the man with secrets few others hold.
And, thanks

 

to a court ruling yesterday, many of those secrets, reportedly recorded and emailed, are — or soon will be —in the hands of federal investigators. 
N.Y. Times:

 

"A federal judge in Manhattan [Kimba Wood] indicated ... that she was not prepared to grant President Trump exclusive first access to documents seized in F.B.I. raids on the office of his personal lawyer, and said that she was considering appointing an independent lawyer to assist in reviewing the seized materials."
During his decade of work for the Trump Organization, Cohen — a 51-year-old Long Island native — had a tiny 26th floor office within sight of Trump's sumptuous corner domain:
When Jim VandeHei

 

and I interviewed the president-elect in his Trump Tower office the week before the inauguration, Michael Cohen caught us on the way to the elevator, and ushered us into his lair to kibitz.
For years, Cohen was reporters' personal connection to his boss — the person who called with complaints and would connect you with Trump.
So the court decision

 

is devastating: As we have told you, Cohen is a potential Rosetta stone to Trump's final decade in private life.
Cohen knows more

 

about some elements of Trump's life than anyone else — because some stuff, Ivanka doesn't want to know.
Why Cohen matters, from a former Trump campaign official:
"The guys that know Trump best are the most worried.

 

People are very, very worried. Because it's Michael [effing] Cohen. Who knows what he's done?"
"People at the Trump Organization

 

don't even really know everything he does. It's all side deals and off-the-books stuff. Trump doesn't even fully know; he knows some but not everything."
"Cohen thinks

 

he's Ray Donovan [the Showtime series starring a fixer for Hollywood's elite]. Did you see the photos of him sitting outside on the street with his buddies smoking cigars? [Saw it in Axios AM!] Makes it look like a Brooklyn social club."
"I'll tell you who's worried.

 

The principal."
Be smart ... A source who's in frequent contact with the West Wing told me: "POTUS' worries about Cohen are reflected in his dark moods."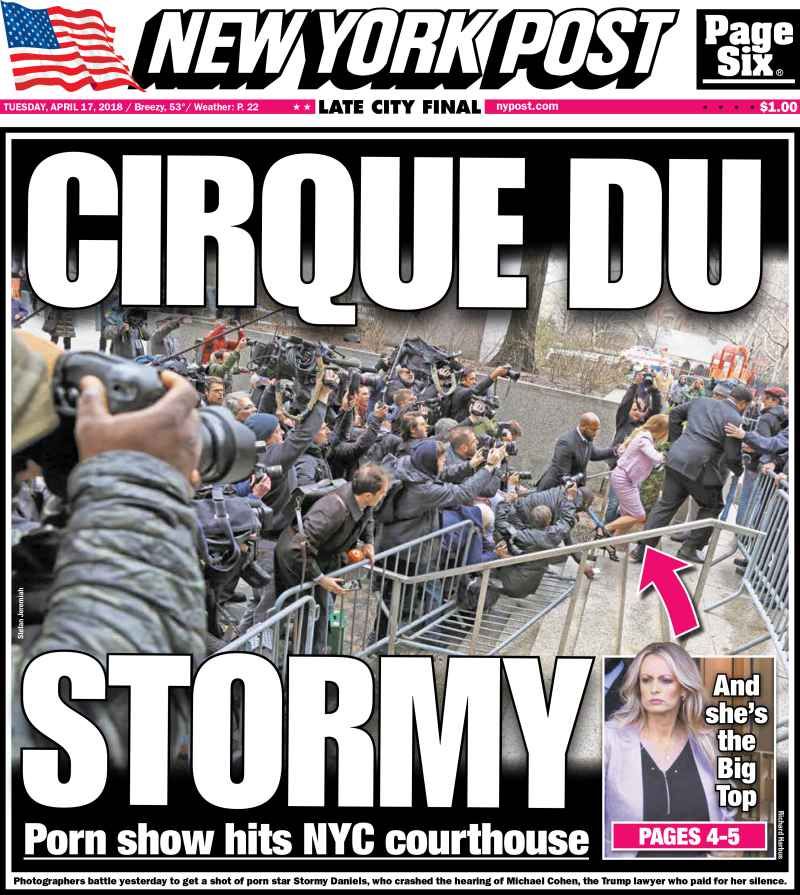 Courtesy N.Y. Post
--
****
Juan 
Patriotism is not a short and frenzied outburst of emotion but the tranquil and steady dedication of a lifetime.
- Adlai Stevenson