Prisons for Profit - you may have heard about that phrase often repeated in commentary or discussions.  Most of you probably know what it means and what it is all about.  For those of you who need a short introduction, this piece from AXIOS this morning is pretty good.   In my opinion, the concept is nothing more than two things; (1) the outsourcing of a prime responsibility of the Justice system to private enterprise, and (2) an ugly demonstration of the underbelly of our Capitalist system which allows us to get ripped off and permanently damage the incarcerated at the same time.   It is also to the benefit of this industry to promote and lobby for harsh rules that incarcerate so that there is always an increasing need to put people away.  It is a giant stain that our dear old USA leads in people behind bars, and that these facilities become nothing more than training grounds that create more sophisticated practitioners of crime.   Prisons are supposed to be "correctional institutions" but the private industry looks upon them as profit centers.
 Profiting from prison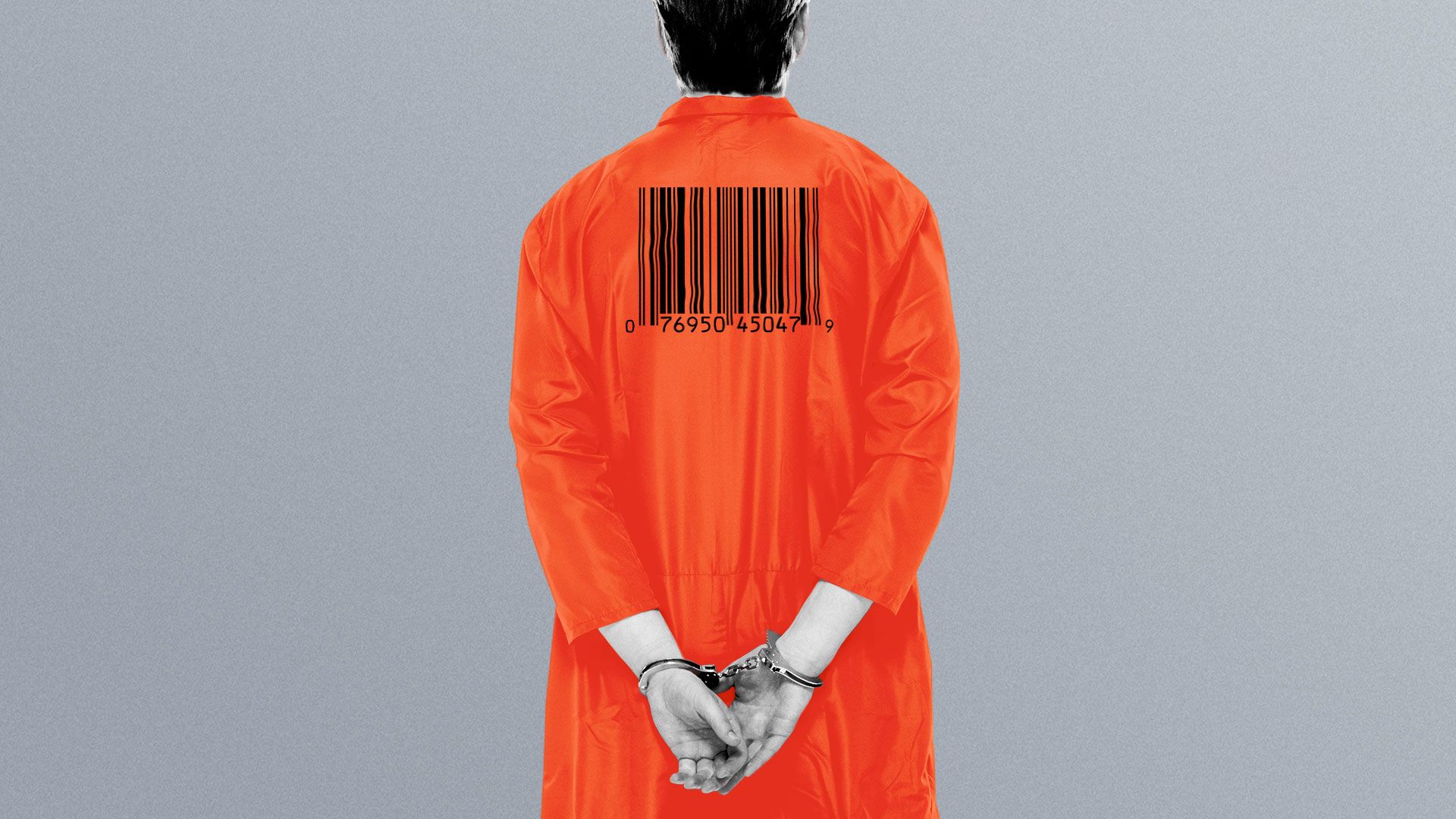 Illustration: Aïda Amer/Axios
A handful of American businesses have their fingers in almost every aspect of prison life, raking in billions of dollars every year for products and services — often with little oversight, Stef and Dan write.
The big picture: Taxpayers, incarcerated people and their families spend around $85 billion a year on public and private correction facilities, bail and prison services, according to the Prison Policy Initiative.
Here's how they make money:
📞 Phone calls
About 80% of inmate calls go through Secarus and GTL, both owned by private equity and known for sometimes charging outrageous fees ($8.20 for the first minute, in one case cited in a lawsuit).
🚑 Medical services
The largest private provider of medical services to prisons is believed to be Corizon Health, operating in 220 facilities in 17 states and owned by a New York City hedge fund.
🍔 Food services
Two companies — Aramark and Trinity Services — provide meals in about 800 state and local facilities.
🚗 Transportation services
Tennessee-based Prisoner Transportation Services is the largest provider of transportation for jails and prisons.
👕 Clothes, toiletries, etc.
Incarcerated people and their families spend an estimated $1.6 billion every year on commissary items such as toiletries, clothes and games.
What's next: With bipartisan attention focused on fighting high recidivism rates, for-profit prison companies are expanding their businesses beyond prison walls.
--
****
Juan
I'd like to see Paris before I die... Philadelphia will do
.