This is just a quick read, copy, and slap on something on the CNN website.  It brings up a subject that the USA has put off for too long and needs to correct immediately - Normalize relations with CUBA and stop being stupid about working relationships with all of the neighboring countries to our south.   For many reason, including denying airspace and landing rights in any neighboring countries, we need to get back on track on being good neighbors with those on the other side ASAP:
(CNN) -- Russia plans to send long-range bombers to patrol the Gulf of Mexico and the Caribbean, the nation's defense minister said, in what may be Moscow's latest provocative maneuver.
The patrols would bring the flights close to the United States' territorial waters.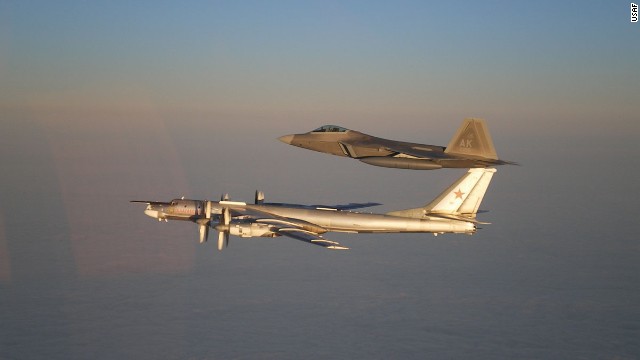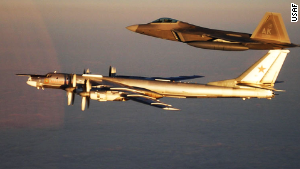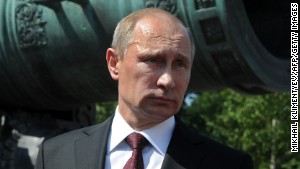 Russia has been on a roll with a series of international provocations, ranging from brazen kidnappings to increased aerial operations.
Last month, the Swedish military searched for a mystery underwater vessel after intercepting an emergency radio call in Russian and getting reports about a foreign vessel being spotted in the waters near Stockholm. Though no vessel was found, it was the largest submarine hunt in Swedish waters since the end of the Cold War.
In September, the United States intercepted six Russian planes, including fighter jets and tankers, in airspace near Alaska, officials said.
The same month, an Estonian official was abducted from a border post, taken to Moscow and accused of espionage, sparking dueling claims between the two nations.
Not only have the encounters escalated, so have the risks.
In March, a covert Russian military plane nearly collided with a Swedish passenger aircraft carrying 132 people.
The incidents are outlined in "Dangerous Brinkmanship," an analysis of more than 40 "close military encounters between Russia and the West" that occurred from March to October.
Why the long-range bombers?
Russia defense minister Sergey Shoigu said Wednesday that the plan to send the long-range bombers is in response to a growing international resentment over Ukraine.
In addition, he said, Russia will boost its security in Crimea, the region it annexed from Ukraine earlier this year.
"In many respects, this is connected with the situation in Ukraine, with fomentation of anti-Russian moods on the part of NATO and reinforcement of foreign military presence next to our border," Shoigu said.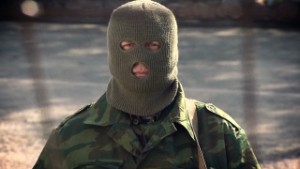 "Under these conditions, the formation of full-fledged and self-sufficient forces on the Crimean peninsula is a priority task."
Shoigu said Russian long-range bombers will conduct flights along the Russian border and over the Arctic Ocean.
"In the current situation we have to maintain military presence in the western Atlantic and eastern Pacific, as well as the Caribbean and the Gulf of Mexico," he said. "Due to that, as part of the drills, Russian long-range bombers will conduct flights along Russian borders and over the Arctic Ocean."
Australia's defense ministry said it's monitoring Russian naval vessels on international waters north of Australia.
"The movement of these vessels is entirely consistent with provisions under international law for military vessels to exercise freedom of navigation in international waters," the ministry said in a statement Wednesday.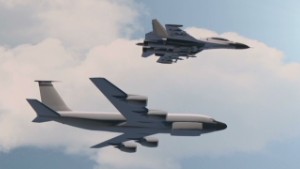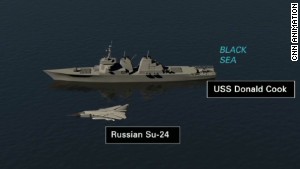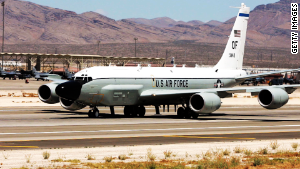 Return to Cold War era?
During the Cold War era, Russian aircraft regularly patrolled near the U.S. maritime borders, but those flights were largely cut back after the collapse of the Soviet Union in 1991.
Russian troops seized the Crimean peninsula in March, emboldening pro-Russia separatists who have clashed with Ukrainian troops in the eastern part of the country. The conflict has left thousands dead and frozen ties between Russia and the West.
'Alarmist anti-Russian allegations'
Meanwhile, the fingerpointing between NATO and Russia continues.
NATO commander Gen. Phillip Breedlove said Wednesday that Russia is sending tanks, artillery, air defense systems and troops into Ukraine.
A day earlier, Breedlove said Russia has moved "forces that are capable of being nuclear" into Crimea. The region borders southeastern Ukraine, into which Russian troops have allegedly moved.
Russian military spokesman Igor Konashenkov blasted Breedlove, accusing him of spreading "alarmist anti-Russian allegations."
Pro-Russia rebels claim control of parts of southeastern Ukraine despite a push by Ukrainian forces to defeat them.
The two sides signed a ceasefire deal in September, raising hopes of an end to the conflict, but it still rages on.
'Unusual' Russian flights concern NATO
Russian bombers fly near California
--
****
Juan 
A hypocrite is the kind of politician who would cut down a redwood tree, then mount the stump and make a speech for conservation.
-- Adlai E. Stevenson