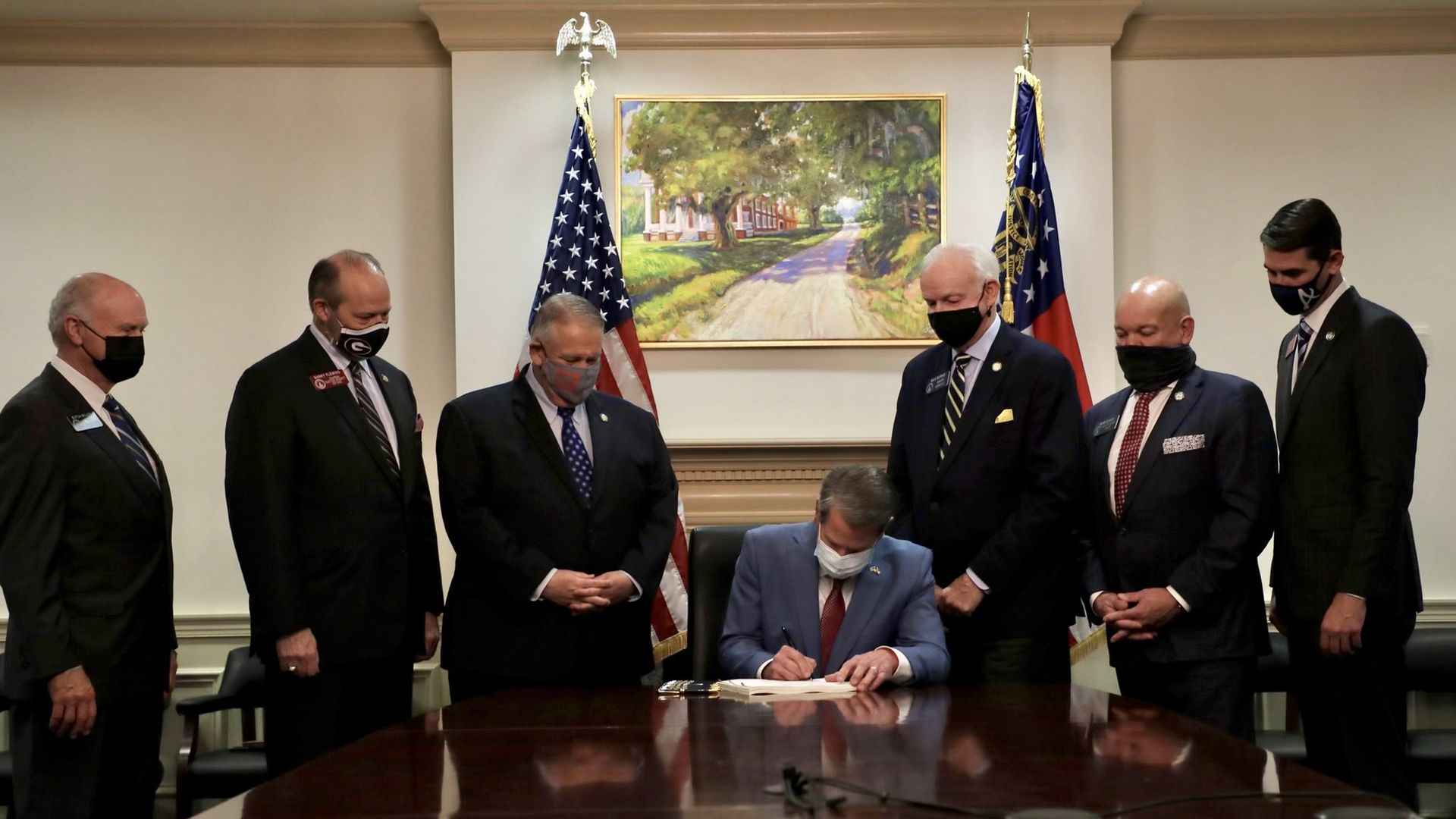 Georgia Gov. Brian Kemp signs the voting law. Photo: Gov. Brian Kemp's Twitter feed.
SEVEN WHITE GUYS HAVE THE POWER TO LEGISLATE AWAY ACCESS TO VOTING IN THE JIM CROW NATION STATE OF GEORGIA
--
Hitching one's wagon to a star was Ralph Waldo Emerson's advice for setting a high standard goal. 

 However, when a political party is all in on hitching its wagon to Trumpism, one has to wonder what

 goal is being set for such a lowly mark.