Aha!  A piece of relevance of the current Royalty of Individual 1 with a historical model of the past.   Donaldie Trumpiette;    
LET THEM EAT JUNK
INDIVIDUAL 1 food thing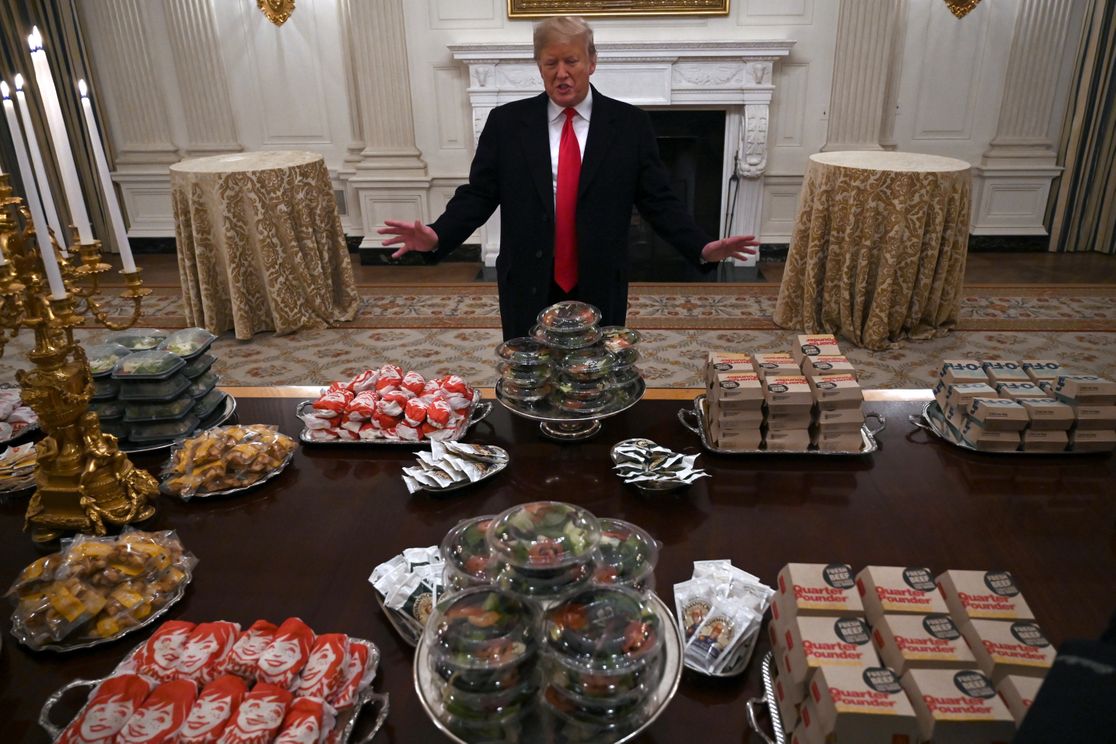 Susan Walsh/AP
The scent of Quarter Pounders, fries and Domino's pizza wafted through the White House yesterday as President Trump saluted the Clemson Tigers for winning the college football championship, AP's Laurie Kellman reports:
"Silver trays held stacks of wrapped burgers from Wendy's. Also on offer were boxed burgers from McDonald's, including Big Macs."
"White House cups bearing the presidential seal held the fries. ... Silver bowls held the condiments."
Trump said he paid for the meal himself because much of the staff in the White House residence has been furloughed.
"We ordered American fast food, paid for by me. Lots of hamburgers, lots of pizza," Trump said after returning to the White House from New Orleans.
"We have some very large people that like eating, so I think we're going to have a little fun."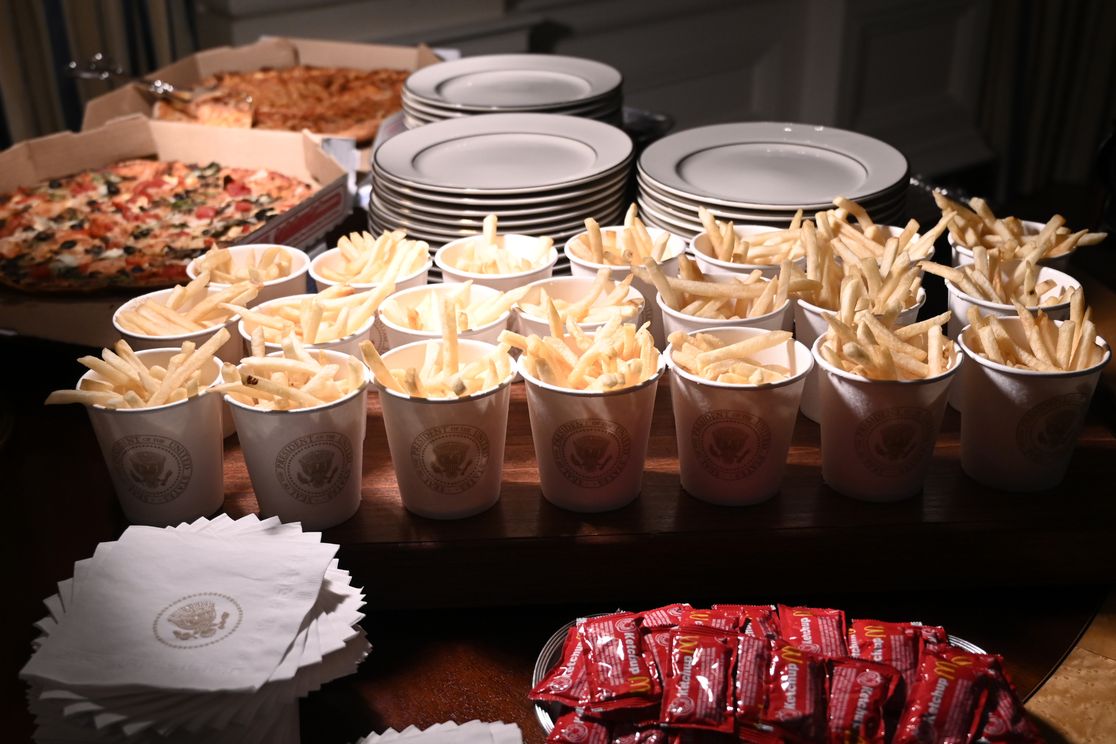 Susan Walsh/AP
--
****
Juan
"Yes, yes, but I bring that out in people. I do. I'm not saying that's an asset or a liability, but I do bring that out. ...
I bring rage out. I do bring rage out. I always have."
-
Candidate Donald J. Trump in April, 2016